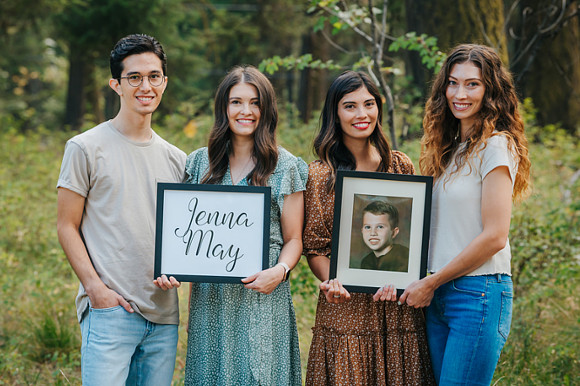 Dr. Christensen has been treating Sleep Disorder Breathing since becoming an orthodontist in 1999. For children, being trained in bio-progressive orthodontics and dentofacial orthopedics, he has been able to treat breathing disorders through growth and development. It is a matter of knowing what is causing the airway obstruction. It could be due to a small nasal airway, enlarged tonsils and adenoids or a tongue that drops into the back of the throat. This can be caused by a deficiency of growth of the lower jaw or very narrow upper and lower jaws that can't accommodate the tongue. Treatment could consist of expansion of the upper and/or lower jaws. It can also include helping the lower jaw to grow forward, which in turn helps to pull the tongue out of the back of the throat.
Having the right tools is crucial in diagnosing and treatment planning for the patient. Dr. Christensen has invested in the most advanced CT scan (CBCT) machine in the industry and the Eccovision Pharyngometer and Rhinometer use sonar (sound waves) to map the area of the nasal airway and throat (oropharynx) to pinpoint the area of constriction or obstruction of the airway. These tools help determine with more accuracy the effects of maxillary expansion on the nasal airway and oral volume.
Advancing technologies in growth of infants to adult patients, by use of epigenetics, has made it possible to treat patients in a way never considered in the past. Many patients can now be treated non-surgically and without extractions. Treating the cause of the malocclusion (bad airway, tongue tie) rather than just looking at the teeth.
In the last 10 years, Dr. Christensen's orthodontic practice has incorporated Sleep Medicine as a driving force in treating patients with a comprehensive health focused treatment rather than with traditional orthodontics.
In May 2019, Dr. Christensen received Diplomat Status with the ASBA (American Sleep and Breathing Academy) and became one of five orthodontists in the country to become Board Certified in Sleep Medicine. Dr. Christensen has also been asked to work as an Advocate with Vivos. He provides guidance and help to other dental professionals who have started down the path of incorporating breathing wellness into their practices. Dr. Christensen has also been a guest speaker at Vivos meetings.

---
Dr. Bret Christensen, Orthodontist, Joins Airway Health Solutions Faculty
"Breaking away from the traditional model of extractions and headgear for orthodontics is where we should be now, yet there are many orthodontists that still use these antiquated methods."-Dr. Bret Christensen (read more)