We recognize that all of our patients are unique and deserve to receive orthodontic care that reflects their individual needs. Our experienced and talented team is committed to working with you and your family to create a comfortable, stress-free, and rewarding orthodontic experience every time you visit our practice. We are pleased to welcome you and your family, and we look forward to working with you.
---
Contract Doctor
Dr. Andrea Radabaugh, DDS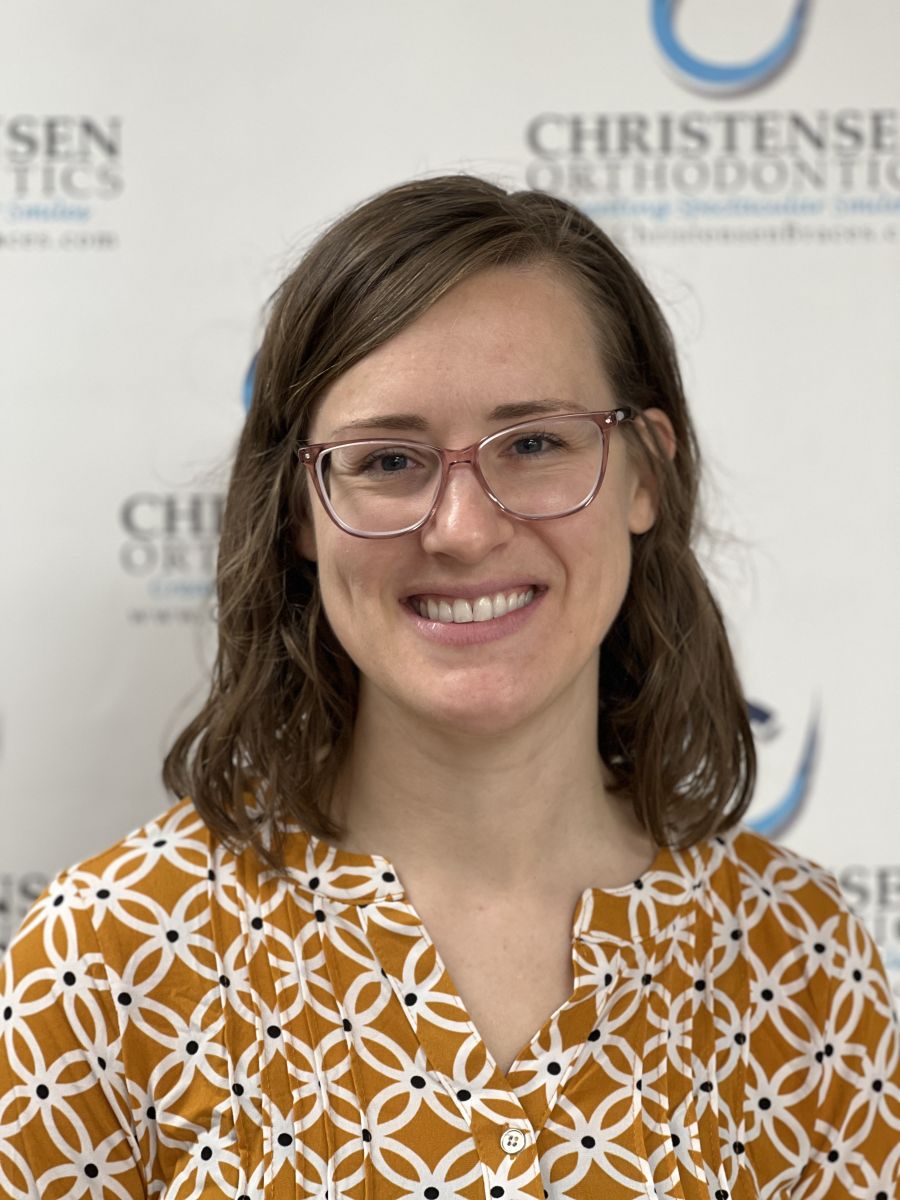 Dr. Christensen is pleased to announce that Dr. Andrea Radabaugh has joined our Team, on a part-time basis, to help us treat patients with airway issues from babies who are tongue tied to adults with obstructive sleep apnea. Patients love her calm demeanor and sweet personality. She has already proven her skills with our infant tongue tie patients. Dr. Radabaugh still has her dental practice in Craigmont, Idaho so is only in our practice part-time. We appreciate her willingness to help us in our very busy and growing airway practice.
I was born and raised in southern Idaho. I graduated in 2005 from Boise State University, magna cum laude, with a bachelor's degree in Biology. I went on to attend Creighton University School of Dentistry, graduating magna cum laude with a Doctorate of Dental Surgery in 2010. During one year of an Advanced Education in General Dentistry residency at Idaho State University, I was able to expand my knowledge in all aspects of dentistry.
My husband of 11 years, Fred, and I make our home in Craigmont, along with our seven year old daughter, Hadley. I have owned my practice in Craigmont for almost 12 years. In my free time, I enjoy reading, sewing, crafting and crocheting. I also volunteer in my community as a 4- H leader and as a member of the Friends of the Library.
My daughter was born with a significant tongue and lip ties and struggled with breastfeeding, speech, dental crowding and sleep issues. Unfortunately it wasn't until she was 5 years old, that we realized why. Her treatment at Christensen Orthodontics has us on our way to resolving these issues. I also lost my 40 year old brother this year as a direct result of untreated sleep apnea, so I fully believe in and support the mission of Christensen Orthodontics in treating sleep and airway issues and not just straightening teeth. I joined Christensen Orthodontics in October of 2022. As a dentist, I am realizing how underdeveloped jaws, airway issues and tongue ties are affecting my patients. I am excited to now be a part of this amazing team helping patients and families in the LC Valley and surrounding areas.
---
Administrative Team
Destiny Titus
Front Office Coordinator / Scheduling Coordinator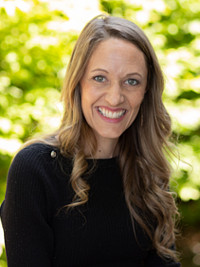 I started working at Christensen Orthodontics in 2019 and have enjoyed meeting all our patients. I have the privilege to work with patients and their families as they go through treatment. I help as a Scheduling Coordinators as well as help in different areas of the office working on different mini residencies that the Dr. Christensen puts on throughout the year. I really enjoy the interactions I have with our patients and knowing that what we do here is helping improve their health. Our team is so patient focused, and we take the time to get to know each individual and improve their overall health from start to finish. It is a blessing to work with such a great team. We enjoy spending time together having fun and helping our patients! I have been married to my amazing husband Jason since June of 2004. We have five, amazing and talented children: Abigail, Chloee, Isabelle, Brooklynn and Roman. Our big family enjoys spending time doing things outdoors and we spend most of our time camping, hunting, fishing, and boating throughout the year. We also love watching our kids play sports and compete in academic competitions throughout the school year.
Chloe Jones
Scheduling Coordinator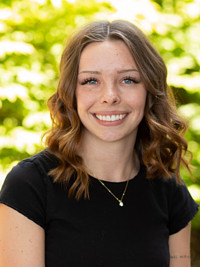 I started working for Christensen Orthodontics in May of 2023. I began working as a Scheduling Coordinator learning the ropes and meeting and schduling all of our wonderful patients. Recently, I was offered the opportunity to train as an Orthodontic Assistant for Dr. Christensen. Since then, I have enjoyed every day being able to interact with patients and being a part of improving their health and watching their confidence grow! Being a part of this team and doing what we do here has been an amazing experience. When I am not at the office, I spend my weekends with my family boating, hiking, buying more house plants, soaking up the Summer sun and skiing in the Winter.
Anna Riggers
Orthodontic Treatment Coordinator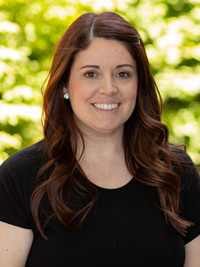 I started working for Dr. Christensen in June 2010, but started working in the dental field in 2006. I am one of our treatment coordinators, so I see new patients for consultations. I have an Associate's Degree and my certification in Dental Assisting from the College of Southern Idaho. I am also high-speed hand piece certified.
I enjoy interacting with our wonderful patients and their families on a daily basis. Getting to know new people and building relationships with them is one of the best parts of my job. Dr. Christensen and our team are so much fun, as well. We all get along so well and enjoy joking around with one another and getting the patients involved. There is so much laughter in our office!
I have a wonderful husband, Kyle, who I married in October 2011. We have two awesome children, Grady and Millee. They keep us busy! We love traveling, especially if it's a road trip. We also enjoy going to our cabin in Elk River where we can ride our side-by-side, go fishing and hunting, and just enjoying the outdoors!
Kris Cavanaugh
Sleep Care Coordinator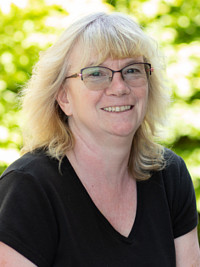 I joined Christensen Orthodontics in June 2022 as the Sleep Care Coordinator. I have a passion for helping people. I have spent the last 10 years helping the seniors in the Lewis Clark Valley. I look forward to helping improve the lives of those who are dealing with sleep issues.
I have been married to my amazing husband Lonnie for 30 years. We have two adult daughters and great sons-in-law. We have a mini farm with horses, chickens, ducks, cats and dogs.
In our spare time, we love doing anything outdoors that we can do together.
Lissa Cockrell
Financial Coordinator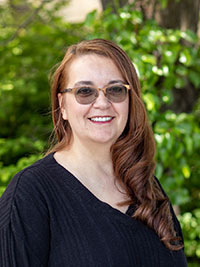 I started working at Christensen Orthodontics in November 2021. I have enjoyed working with a remarkable team of people that work hard to ensure that the patients not only have a great smile but have the best health possible. Dr. Christensen wants the best for every patient that walks through the door. He shares that passion with the rest of the team, and they all work diligently to give the patient the best experience and outcome possible. As the Financial Coordinator, I work closely with insurance companies. I submit claims to them, so you don't have to. Although I don't see patients when they come in, I have an open-door policy. I welcome everyone with financial questions to stop by so we can review their account. I have been married for 33 years. My husband and I have 3 adult children, all of which are married. We currently have 4 grandchildren, and one on the way. My passion is my family and my grandchildren. I love spending time with them. I love seeing the grandchildren explore, learn, and grow. I'm so thankful I get to be a part of that. When I'm not working, I love camping, fishing, boating, reading, and of course, spending time with family.
Clinical Team
Alisha DeLane
Clinical Assistant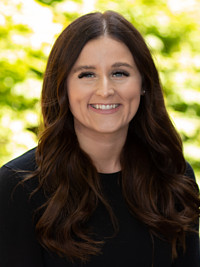 I began my work as an orthodontic assistant at Christensen Orthodontics in 2017. The first thing I noticed after working here is the amazing team. I love getting to work with all of these fabulous people who make work so fun. Everyone has their special part to play, and everyone works together to make sure our patients' experience is the best they can get.
I really enjoy the opportunity to meet so many new people, and seeing their confidence build when they get their new smile. It's amazing to change lives and help people breathe better!
I have a wonderful boyfriend. We spend a lot of our time traveling and adventuring as much as we can. We also enjoy summertime activities like camping, paddle boarding and road trips. In my free time, you can catch me enjoying the sunshine or reading a good murder mystery.
Sara O'Connor
Clinical Assistant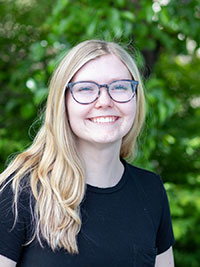 I started working at Christensen Orthodontics in May 2022. I always knew I wanted to work in the dental field but had no idea what to expect when I was hired. I love working here and getting to meet all the patients. I've loved seeing the difference we can make with our patients whether it's confidence with their smile or helping them breathing better.
When I'm not at work, I enjoy fishing, hiking, and playing video games with my boyfriend. I really enjoy hanging out with friends and family. I also have a wiener dog who keeps me on my toes. We love playing fetch in the backyard and taking naps together when we're done.
Jennifer Hernandez
Clinical Assistant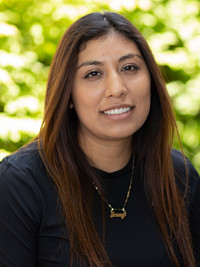 I started working at Christensen Orthodontics in April 2022. I am a past patient of Dr. Christensen's and was always interested in the orthodontic field. The best part about my job is seeing all the patients as they leave with happy smiles.
I was born and raised in Lewiston, Idaho and graduated from Clarkston High School in 2020. In my free time, I enjoy playing many different sports and working out.
Whitney Andrews
Clinical Assistant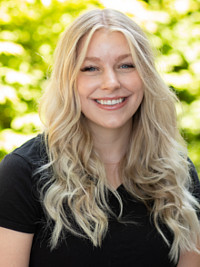 I joined the Christensen Orthodontics team at the end of 2022.
After graduating, I knew I wanted to go into the dental field.
I am a past patient of Dr Christensens, and I really enjoyed my treatment when I had braces here. I love the ability to help people gain confidence in their smiles, and I love that I get to be a part of improving people's health by improving their airways. In my free time I enjoy cooking, spending time with family, and participating in many of the outdoor sports that Idaho has to offer. I also played softball and participated in 4-H for 10 years.
Avery Porter
Records Coordinator / Clinical Assistant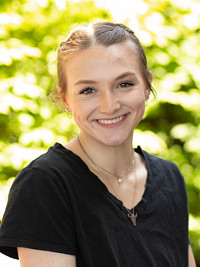 I began working for Christensen Orthodontics in early 2023. I underwent treatment from Doctor Christensen and his team in 2018 and ever since have loved orthodontics and wanted to grow my knowledge in the practice. Watching patients leave with better sleep and a happy smile is a consistent experience that I will always enjoy. I was born and raised here in the valley and love getting to know new people! As a child, I played softball, then through Junior High and High school I was passionate about Cheerleading. I have a son, named Enzo and an amazing boyfriend. We spend most of our time outdoors, riding horses, swimming, or riding four wheelers!
Nancy Harris
Records Coordinator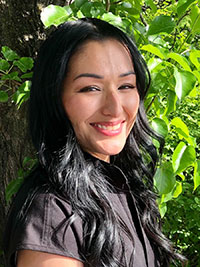 I joined Dr. Christensen's team in January 2018. As our records coordinator, I assist Dr. Christensen by obtaining patients' X-rays, scans, photographs, and airway tests used in determining treatment plans. The best part of my job is getting to know our patients on a personal level and seeing the positive effects their treatment has on their life. I look forward to coming into work each day to improve the health and well-being of our patients.
I grew up in Chihuahua, Mexico. My husband Martin and I were married in 2004 and have two children, Nate and Mia. In our free time, we enjoy camping, hiking, tubing on the river, and are active in our church.
Jessica Dickson
Lab Technician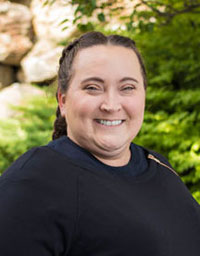 I started working for Dr. Christensen in October 2017. Though I have only just begun my career in the dental field, I have worked in the medical field for 18 years. As our lab tech, I make all those fun shiny appliances for your mouth! My favorite part of my job is knowing that with all the appliances I'm making, I'm not only helping our patients with a beautiful smile but in many cases opening airways and saving lives. I love my job; the team has been so inviting and helpful. I am so happy and blessed to be working for such a great, kind-hearted doctor!
I have lived in the LCV all my life. I have a son Treyten who is my world. We love camping with our family and two little fur babies Bentley and Dolché. When we're not camping, we are hanging with our family and friends.
Bobby King
Lab Technician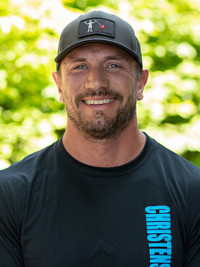 I started working for Dr. Christensen in August 2022. After spending almost 20 years in the law enforcement and security field I needed a change of pace. I found the perfect fit with the team at Christensen Orthodontics. As one of the two lab techs I get the pleasure of making and knowing that the appliances we construct are significantly impacting someone's life.
I grew up in Sandy, Oregon and have an amazing wife named Victoria. We met during a Muay Thai martial arts class in Portland, Oregon and have been married since 2013. We have a dog and two cats. We spend a lot of time together riding our motorcycles, 4 wheeling, working out, or enjoying live music.
Desiree Smith
Sterilization Technician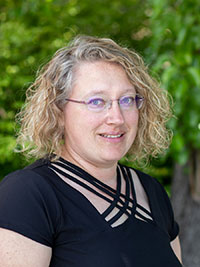 I joined Dr. Christensen's team February 2022 as the Sterilization Tech. Working with this team is very joyful and upbeat. Before I started, I worked as a caregiver in a behavioral and memory unit. I have learned something new every day and have also seen some familiar faces.
Dr. Christensen has treated my oldest son and has done a tongue tie release on my granddaughter. I have another son currently in treatment and two more children starting treatment.
I was born and raised in Montpelier, Idaho and the oldest of four children. My husband and I have been married for nineteen years and still going strong. We have four awesome kids and a sweetheart of a granddaughter.
We love to go camping, fishing, hunting, and spending quality time together.