---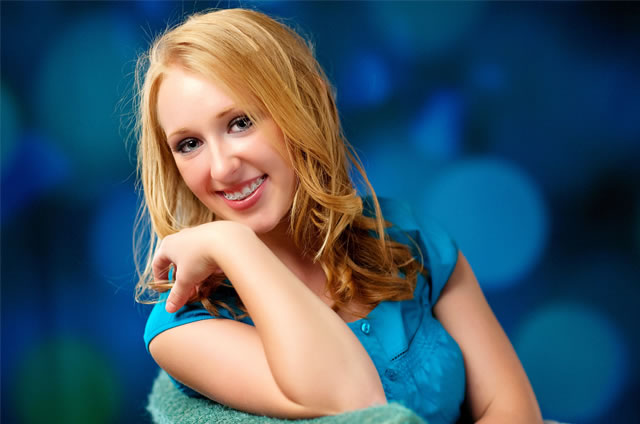 I love the quote, "You aren't fully dressed until you put on a smile." I now feel confident in my smile, thanks to the team at Christensen Orthodontics. I know my perfect smile was just as important to Dr. Christensen and his staff as it was to me- it showed through their gentle service, encouraging support, and their extensive experience. Thank you Christensen Orthodontics for a life long beautiful smile I will always be proud of! — Miranda Nemeth
---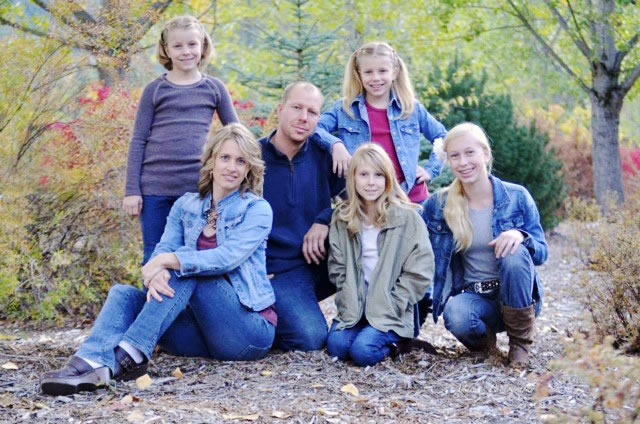 My four daughters and I have had orthodontic treatment with Dr. Christensen. We trust him and his expertise and love the end results! I would highly recommend Dr. Christensen and his team to anyone seeking orthodontic treatment! — Rachel Andrews
---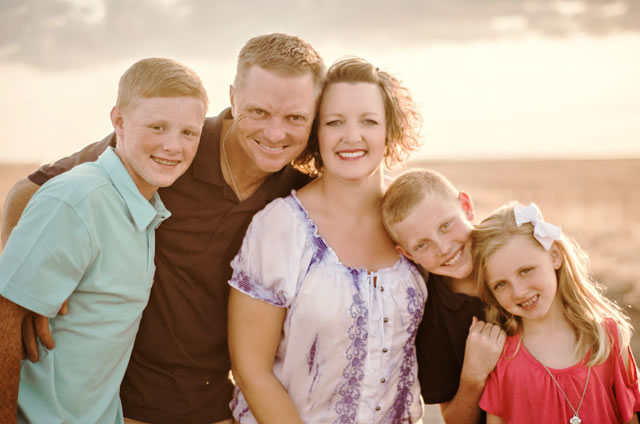 My wife, our two boys, and I have had treatment with Dr. Christensen. What is impressive about Dr. Christensen is that he shares his knowledge, educates, and answers questions and concerns. Thank you, Dr. Christensen and team, for all that you have done for my family's smiles! —Steve Judy
---
Our daughter, Emma, was born with Turner's Syndrome, and we noticed that her first permanent teeth began to erupt between the age of 3 and 4 years old. As a dental hygienist, I knew this was early and began to wonder if Turner's Syndrome was associated with any other oral abnormalities. Through further research I learned that, in addition to early permanent tooth eruption, Turner's is associated with high, narrow palates, short roots on the teeth and extremely crowded teeth! Dr. Christensen put her into an expander to help significantly widen her narrow palate and lower jaw, which in turn made room for her crowded teeth, and she now has a beautiful smile and bite! Emma, although only 17 years old, was also recently diagnosed with sleep apnea. Dr. Christensen did a cone CT scan of her mouth and upper airway right in his office, and we were able to see very enlarged tonsils and obstructed nasal passages, which prompted a referral to an ENT to address those issues and pointed to a further need for myofunctional therapy to help move her tongue out of her airway and correct her swallowing issues. I appreciate Dr. Christensen's integrative approach, and I am always thankful for the joyful atmosphere of his office! He makes a personal connection with all of his patients, truly caring about their overall health and well-being and going the extra mile to help them attain it! Thank you, Dr. Christensen!
-Patti Watson
---
Being an adult with braces is not an exciting endeavor; being told you will be the most elaborate and extensive project Dr. Christensen has ever transformed is even less exciting. However, Dr. Christensen and his staff have made this experience well worth every step in the process by explaining not only the cosmetic improvement, but the several health benefits as well.
In my career I have a constant interaction with people all day long and spent years hiding my smile. The confidence I've gained from the cosmetic improvement has set me free from my own constraints in these interactions. The health improvements have greatly improved my breathing, allowing me to have better workouts, reduced snoring, and feeling overall better rested.

Dr. Christensen and his staff are dedicated to not just making better smiles, but truly improving quality of life for each patient.
Thanks to all of the staff,
-Dustin Hibbard
---
We are big fans of Dr. Christensen and his staff. We first met fifteen years ago, with an orthodontic consult for one of our children. We were impressed with the professionalism and friendliness, as well as the knowledge and personal care evident everywhere in the office. That standard continues, and he is currently treating his fourth patient from our family.
We are thankful that he has expanded his knowledge to include breathing and sleep issues, as one of our children has received relief and better rest from this targeted treatment. Each of our four has had a great experience, and we could not be happier with the results. We highly recommend Christensen Orthodontics to anyone looking for quality orthodontic care.
-The Wetmore Family
---
I love the way you are a team! At work, supporting the communities and going the extra mile in all that you do! —Elaine Sonnen
---
Thank you so much Dr. Christensen!!! You made me so comfortable in the office while getting my braces on today!! I couldn't have asked for a better experience!!! Thank you, thank you!!! —Danielle Cole
---
Just had another child get their braces on with Dr. Christensen. The staff are amazing! They are always smiling and teasing. It makes the visits fun for my kids! —Janae Davis
---
Absolutely love everything about Christensen Orthodontics! Everyone is so friendly and helpful. I was one of his first patients 14 years ago and was just as nice back then as today! —Becky Edgar
---
Best orthodontist in the world and tons of fun to be around! —Greta Bruzas
---
Love the entire staff!!! Always so personable and sweet. I couldn't imagine putting my family's orthodontic care in anyone else's hands. Thank you Dr. C and staff for being so amazing!! —Amanda Sager
---
We have been going to Dr. Christensen for years. He is wonderful! He and the staff always make you feel at home. The atmosphere is very laid back and pleasant. They have fun with the kids and interact with you as well. I have really enjoyed the bus that picks the kids up from school for their appointments. Makes it easier on working parents. Thank you Dr. Christensen and staff for all you do! You are very much appreciated in our family.—Velvet Weeks
---
Dr. Christensen is amazing! We drive almost six hours just to see him. We would never go to anyone else for orthodontic treatment! I give him ten stars! :)—Lisa Milburn
---
Thank you Dr. Christensen and your fantastic team for the beautiful smile you gave my granddaughter. The whole team was very accommodating with taking care of emergency visits for broken wires, sore mouth, and answering questions. I also see what confidence her smiles gives her. We even had a stranger telling my granddaughter her teeth are amazing!—Dixie Adams
---
We have been seeing Dr. Christensen for many years. Both of my children are patients. We love the staff there. They are easy to work with, very friendly and make us feel comfortable. There have never been any surprises with treatment plans for either child. I love that there are payment plans available. They are very accommodating if we have an emergency such as broken appliance, bracket, or wire. My family highly recommends Christensen Orthodontics!—Darbi Boyer
---
My children have been patients here over the past ten years. Excellent service... always felt comfortable with care. Staff is great! Dr. Christensen is amazing!—Carolyn Peavey
---
Very friendly and knowledgeable staff. Always willing to answer questions. I'm excited about the new smile they are creating. I would recommend that if you are searching for an orthodontist, choose Dr. Christensen!!!!—Rindi Parsons
---
Did a fantastic job with my seven-year-old. Made him feel comfortable and fixed his teeth problems in a short amount of time. Preventive orthodontics are more cost effective and easier on the child. I'm so glad we chose Christensen Orthodontics!—Megan Larson